Blue from American Express®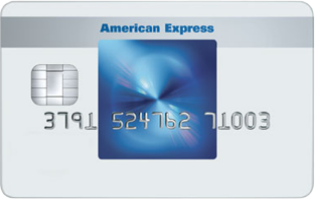 Benefits
| | |
| --- | --- |
| | Every time you shop with American Express Blue, you will receive up to 1% Cash Back |
* Terms and Conditions apply.
1% Cash Back
Every time you shop with American Express Blue, you will receive up to 1% Cash Back, from your daily groceries, to restaurant, meals and holidays abroad.
To qualify for Cash Back the minimum payment needs to be done on time. The rebate is not payable in respect of cash withdrawals, interest, fees, balance transfers or expenditure in any month exceeding the amount of your Credit Limit.
*Terms & Conditions apply.
Annual membership fee: AED 250
Annual interest Rate: 39%
---
---
Protection
Your Card is your key to peace of mind when travelling as we protect you and your Supplementary Cardmembers with comprehensive worldwide travel insurance coverage for up to AED 200,00.
Online Fraud Protection Guarantee
If you do become a victim of fraud, our Fraud Protection Guarantee means you won't be held responsible for any fraudulent charges, provided you've taken reasonable care to protect your Account details, PIN and any device on which you store your Account information.
Further Benefits
Your American Express Gold Credit Card provides you with many benefits to live your life to the fullest.
Local and regional offers brought to you by Amex Offers
24/7 Customer Service
Quick and secure shopping with Contactless Payment.
---
Supplementary Cards
Extend your Cardmembership privileges to the special people in your life by enrolling them for a Supplementary Card. Any of your immediate family members who are over 12 years of age can enjoy the same Card benefits
---
Terms and Conditions
Please take a moment to review the full detailed Cardmember Agreement, Schedule of Fees & Charges and the Terms & Conditions of your Card:
Cardmember Agreement - English